Testimonials
Thanks to all who shared a testimonial. I hope these comments from members of our online watercolor school will be of encouragement to you. If you would like to share a testimonial, email me, Rebecca Rhodes, at [email protected] or visit this link. Thank you! You can do this!

"Rebecca's videos have changed my life. I am not normally a patient person, I like to do things that are quick to finish. But now, after watching Rebecca paint, patiently and thoroughly, I am becoming a more relaxed painter...and if I find myself getting anxious or bored with a current painting, I do a small item that I can finish in an hour or two. Then I can get back to the big job with fresh energy. Thank you again, Rebecca, for all your help and sharing your amazing talent!"
- Maureen
---
"I have tried MANY watercolor tutorials and none have even come close to Rebecca's. I was getting very disappointed with my paintings. Although Rebecca's paintings do take time and are very detailed, the results are well worth the effort. It's amazing what you can do when you follow her instructions and even eventually paint your own pet portraits."
- Tammy
---
"Being brand new to watercolors I can tell you the medium can be intimidating. Rebecca's tutorials and instructions are just like having a teacher by your side. She carefully and slowly explains what each of the various consistencies are and shows you straight from her palette to the paper. She is precise in her instruction - "just a bit of color on the tip of the brush" - so you know exactly what she is doing in each step. You can start by working on just an eye, then a nose and build up to a full tutorial of a realistic animal. And boy will you be amazed and thrilled at your results. Yet, Rebecca's instructions don't stop there. If you are ready to venture out and start a portrait on your own she, and the rest of the community, are there to help guide you over any bumps you may be experiencing. If you look in awe at Rebecca's work and desire to paint this way then by all means take one (or all) of her courses - you won't be disappointed!"
- Michelle
---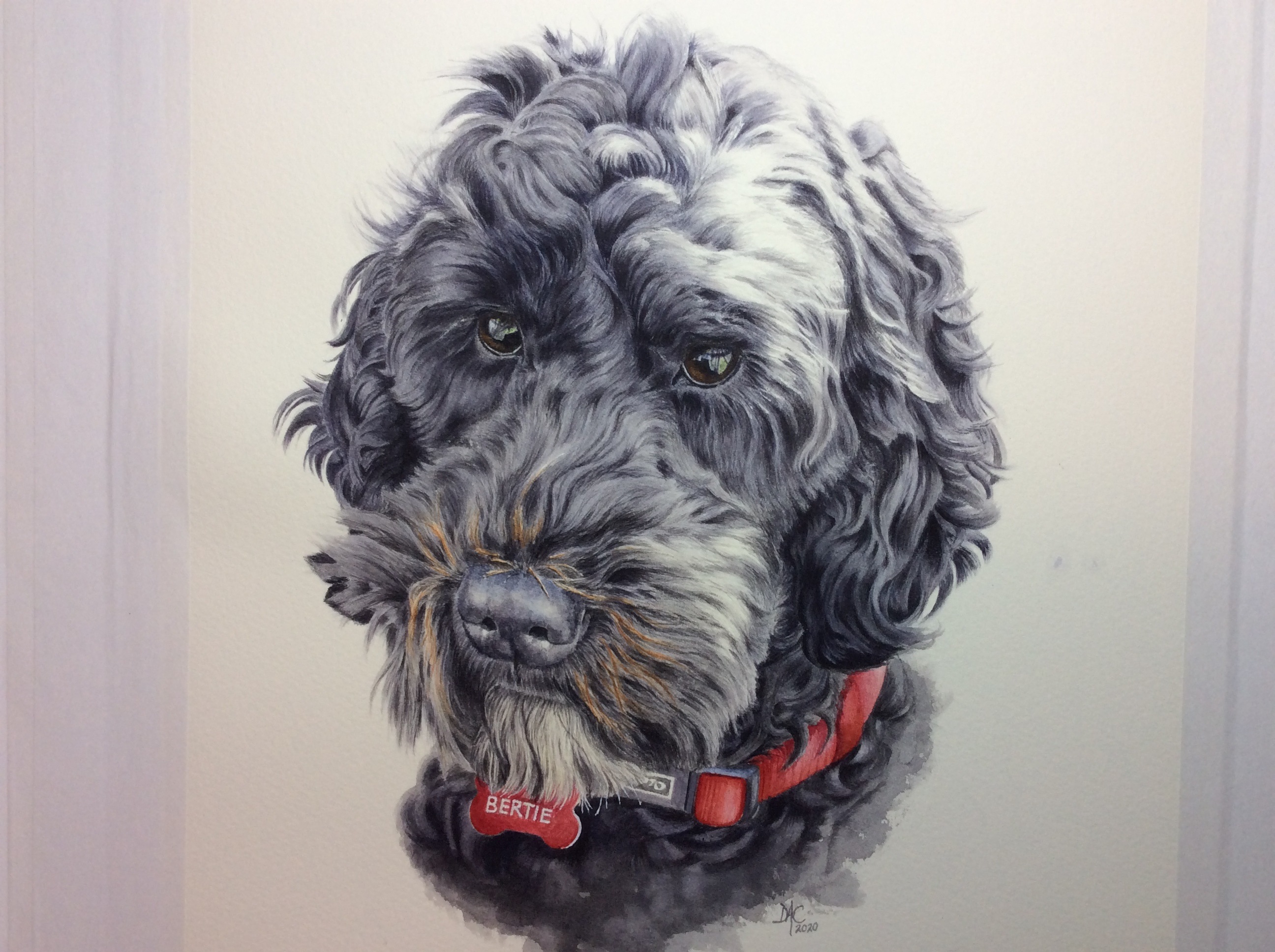 "Like most people here, I had tried various watercolour techniques and classes before I discovered Rebecca's channel on YouTube. My Watercolour experience up to that point had been frustrating with many disappointing results, but here was an artist who produced the kind of paintings I desperately wanted to achieve and, more importantly, she knew exactly how to explain the way in which I could! Rebecca is a born teacher and artist and her online school is the perfect way to learn watercolours, whether you are a beginner or just looking to improve. I am now painting pet portraits for other people, and with confidence, but I still refer back to Rebecca at times when I need to and she never lets me down! I love the 'Community' page where everyone shares their art and experience safe in the knowledge they will find encouragement and advice (with a lot of humour and lively chat on almost every other subject!). Finding Rebecca Rhodes has given me the greatest joy of my life, art!"

- Deb
---
"I was searching for some time to find a tutor that painted animals with realism. Quite by chance I found a free tutorial by Rebecca on line, and that was it....hooked. Rebecca is a born teacher,her tutorials are extremely clear and divided into different sections, making them a delight to follow. There are such a variety of tutorials, that there is definitely something for everyone. I have only been a member for a year with Rebecca , but I have learnt so much just in that short time. My biggest regret was I hadn't found her sooner ! I encourage anybody of all age groups to try this wonderful school. I love that if a member of the school is struggling, there are constantly people driving you forward with encouragement. Rebecca replies to all your questions at all times, and of course with her wonderful teaching drives us all forward to a higher standard all the time. I honestly would be at a huge loss without art and Rebecca. Huge thanks."
- Jennifer
---
"I have been a member of quite a few watercolour websites in the past and whilst learning a lot, they simply cannot compare to Rebecca's website. Tired of botanicals, I came across Rebecca by chance! It was a life changing experience as I now dream about painting most of the time and can't wait to pick up my paintbrushes. These tutorials are beautifully constructed, just at the right speed for you to take everything in and follow along, whilst being very detailed. It is also so good to be able to see the close up detail of painting being done. Rebecca is a brilliant teacher.. Don't be put off by Rebecca's incredible tutorial paintings you initially see and drool over (I thought I would never be able to paint them!) as they are suitable for all levels, even beginners. I would never have believed that I could have produced such an amazing painting at the end. In fact, everyone does! I have now completed many of these tutorials, painted some of my own and even had some commissions as a result, but I still constantly return to Rebecca's tutorials for guidance. She has small tutorials so you can just work on an animal's eye, nose or fur and these are incredibly useful as tutorials or for refreshing your memory. I've painted quite a few of Rebecca's tutorials now and would love to do them all. There are a great selection of animals to paint, so much other generous information that other artists wouldn't want to share and many tips. Apart from all this, Rebecca is a friend to all of us on the website! I don't know how she finds time to comment on everyone's paintings and encourage us. She is personally always there for advice - I have never found that on any other website and Rebecca - we all love you for that! The community page is wonderful in that we chat about our paintings and are very supportive of each other. Indeed, I have made two very good friends through it and we hope to meet up someday! Rebecca, you are the most talented and professional artist, a terrific teacher and a truly lovely person. I will always be enormously thankful that I found your website."
- Helen
---
"I can't say enough about my love for Rebecca's tutorials. I am not a beginner but find that I learn many new techniques each time I paint one. Rebecca's teaching background also makes these tutorials great for beginners and painters of all levels. I love the detailed tips and also the speed of the tutorials. I have done some from other artists and they have been so hard to follow. I can't believe the wide variety and amount of tutorials in the school. I plan on doing each and every one of them. The positive nature of Rebecca and all the members is so lovely and I feel that there is always support and quick responses to any questions. Best thing ever was joining!!"
- Connie
---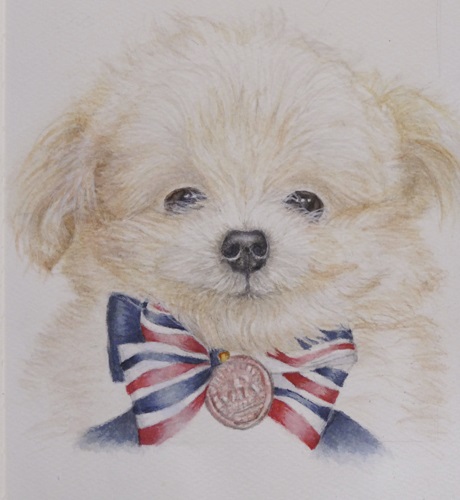 "I used to rely a lot on Rebecca's videos previously but this time, there was a friend's dog that I really wanted to paint correctly. So I reached out to Rebecca for a private tuition and I'm so glad I did. She doesn't hide anything and she is always happy to help, whether it's explained in words or by creating a new video. She also taught me several things that only an experience can tell you. I'm so happy with the painting and so is my friend who is the owner of the dog!"
- Naoko

---
Thanks to all for sharing your testimonial!