Is it Your Dream to Create Realistic Animals or Pet Portraits?

Whether you are a beginner or an experience artist, membership will provide access to an abundance of step-by-step tutorials, techniques, and materials to help you achieve your vision!

FULL LENGTH VIDEO TUTORIALS
Watch courses as often as you wish for the length of your membership as you hone your skills and confidence!
____________________
ROADMAPS
Step by step guides in painting your pet and becoming a pet portrait artist
___________________
REFERENCE CHARTS
"Quick view" outlines to download and use as a guide in your own paintings
____________________
TECHNIQUES TUTORIALS
Hone your skills as you build confidence!
____________________
LIVE LESSONS
Lessons, demos, discussion, encouragement in real time!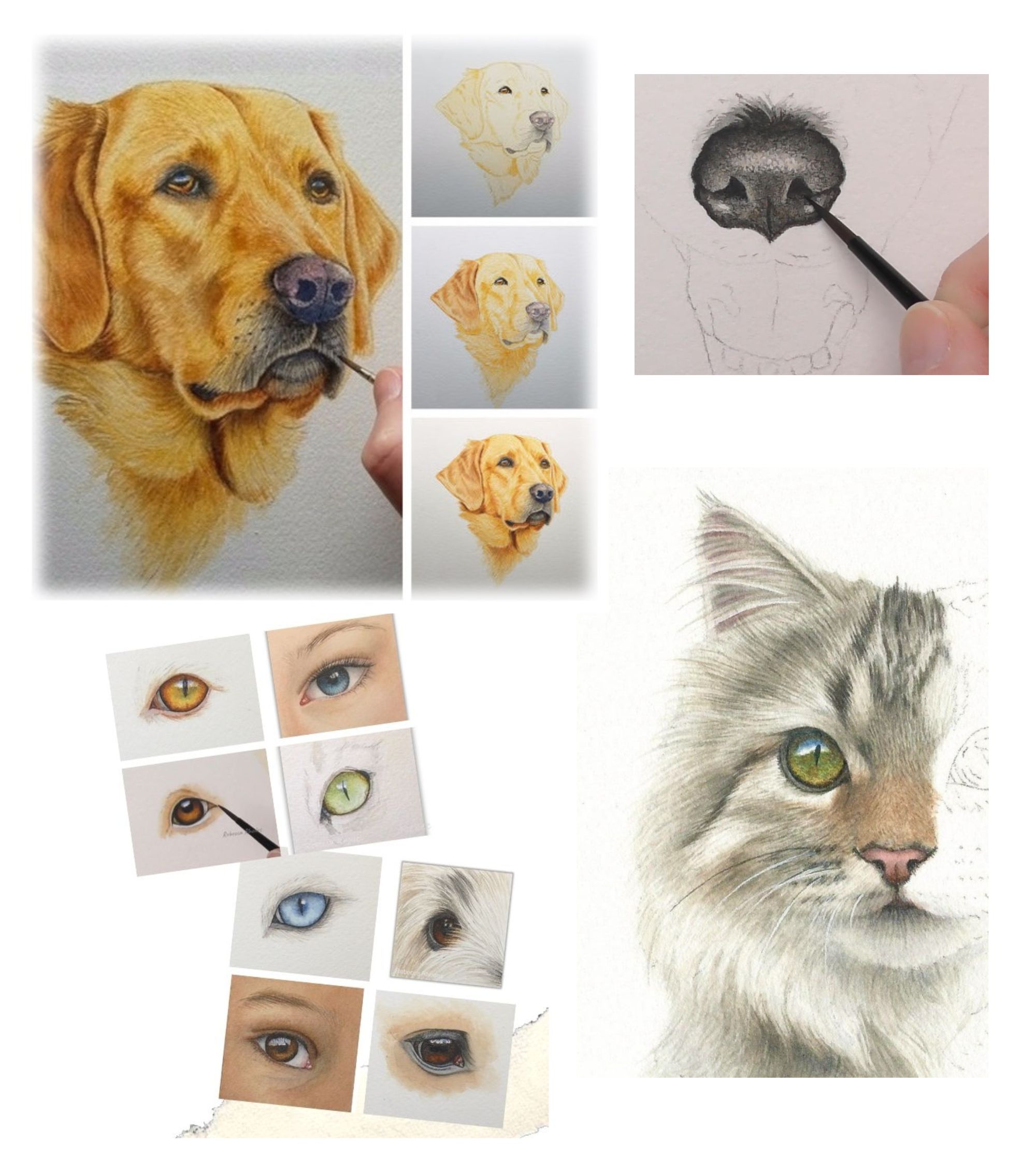 About the Membership
Membership will automatically renew every 30 days for monthly and every 365 days for annual.
You can cancel at any time! HERE is how to cancel your membership.

About the Courses
Courses contain step-by-step videos of entire process in real time.
Each full painting course comes with a downloadable materials list, reference photograph and line drawing.
Videos are for streaming, not downloading. A high-speed internet connection is recommended.
If you are not happy with the membership, contact Rebecca Rhodes within the first 30 days of purchase, and you will receive a full refund.

Testimonials
"I was searching to find a tutor that painted animals with realism. Quite by chance I found a free tutorial by Rebecca online, and that was it....hooked.
Rebecca is a born teacher, her tutorials are extremely clear and divided into different sections, making them a delight to follow. There are such a variety of tutorials, that there is definitely something for everyone.
I have only been a member for a year with Rebecca , but I have learned so much just in that short time. My biggest regret was I hadn't found her sooner!
I encourage anybody of all age groups to try this wonderful school. I love that if a member of the school is struggling, there are constantly people driving you forward with encouragement.
Rebecca replies to all your questions at all times, and of course with her wonderful teaching drives us all forward to a higher standard all the time.
I honestly would be at a huge loss without art and Rebecca. Huge thanks."
- Jennifer
"I have just completed Rebecca's free lessons over the last few days. I never thought I'd be able to create something like this but Rebecca's lessons are so easy to follow."
- Michaela


"Thank you Rebecca! I was feeling discouraged … how did you know?
I really love your realistic style and I appreciate your teaching because you seem to know when I get lost in a painting. For example … when you started the "Dog's Eye", after you transferred the drawing to paper, you outlined in pale grey, so you wouldn't get lost. That's what happens to me! It was an "Ah-Ha" moment.
Loved it when you said "don't worry about that … we will come back later and fix it … it looks a bit sloppy right now, but that's ok." That helped me tremendously, because that was my problem! I would look at what I had done and give up. I lost the confidence I had when I started. Thank you for giving it back to me.
Thank you so much. I greatly appreciate your help! I feel refreshed again that I can do this!"
- Karen

"The online classes are taking me on such an exciting adventure and I feel her classes are also taking my work to another level.
The very first painting that I did, following her wonderful concise instructions allowed me to sit and smile at my finished painting.
Her work is outstanding and her classes ... well, I can't say enough good things about them.
Everything is explained so well and shown so clearly that I feel she's sitting right there next to me!
PLEASE, take the time and visit her online school where you can watch some of the step-by-step tutorials in real time."
- Charlie

Frequently Asked Questions
What are my Membership Options?
Monthly Membership: $20/month
Annual Membership: $192.00/year
Many courses may also be purchased individually
Membership automatically renews every 30 days (monthly) and every 365 days (annual) until you cancel.
How Long Will I Have Access to the Membership?
With the monthly and annual membership, you have access for as long as you like - across any and all devices you own, until you cancel the subscription.
How do I cancel my Subscription?
You can cancel at any time. THIS LINK shows how to cancel the membership.
What if I am Unhappy with a Course or the Membership?
We would never want you to be unhappy! If you are unsatisfied with your purchase, contact Rebecca Rhodes ([email protected]) within the first 30 days of purchase, and you will receive a full refund.
What Materials do I need for these courses?
Get the list of recommended materials HERE.
What if I Can't Keep Up with the Courses?
All courses are self-paced and there really is no way of getting behind. Complete the videos at your own speed and comfort level.
Will I be Good Enough to Complete these Paintings?
The courses in the school are suitable for all levels of experience. You will be shown everything you need to get started and will be taken through the entire process. Allow yourself to learn from the experience and develop your own unique style!
Can I download the videos to my own computer?
The videos are not available for download. All courses are hosted on the School website and as long as you have a high-speed internet connection you can watch them as many times as you like during the length of your membership.
Is the Site Secure?
Our website is SSL certified and your information is safe.
Can I Sell or Exhibit my Painted Images from the Tutorials?
The tutorials are designed to teach you the technique to develop your skills, and should make up a portfolio for your own records. Copyright of the actual course images remain with Rebecca Rhodes, therefore the paintings should not be exhibited, sold, or reproduced as original work by the student without written consent; they can, however, be gifted to friends or family and should be labelled in the title as taken from a Rebecca Rhodes tutorial.
Should you find similar subjects, live or from photographs, you can use the techniques shown in the course to create an original piece for exhibition sale or reproduction. Following these guidelines should avoid any accusation of breach of copyright by the gallery or art exhibition curator.
It is advised that painters always credit Rebecca Rhodes when sharing any work derived from this site. See "Terms of Purchase" for more information.
What if I Need Help?
If you ever have a problem of any kind, Rebecca Rhodes will be happy to assist! Email at [email protected]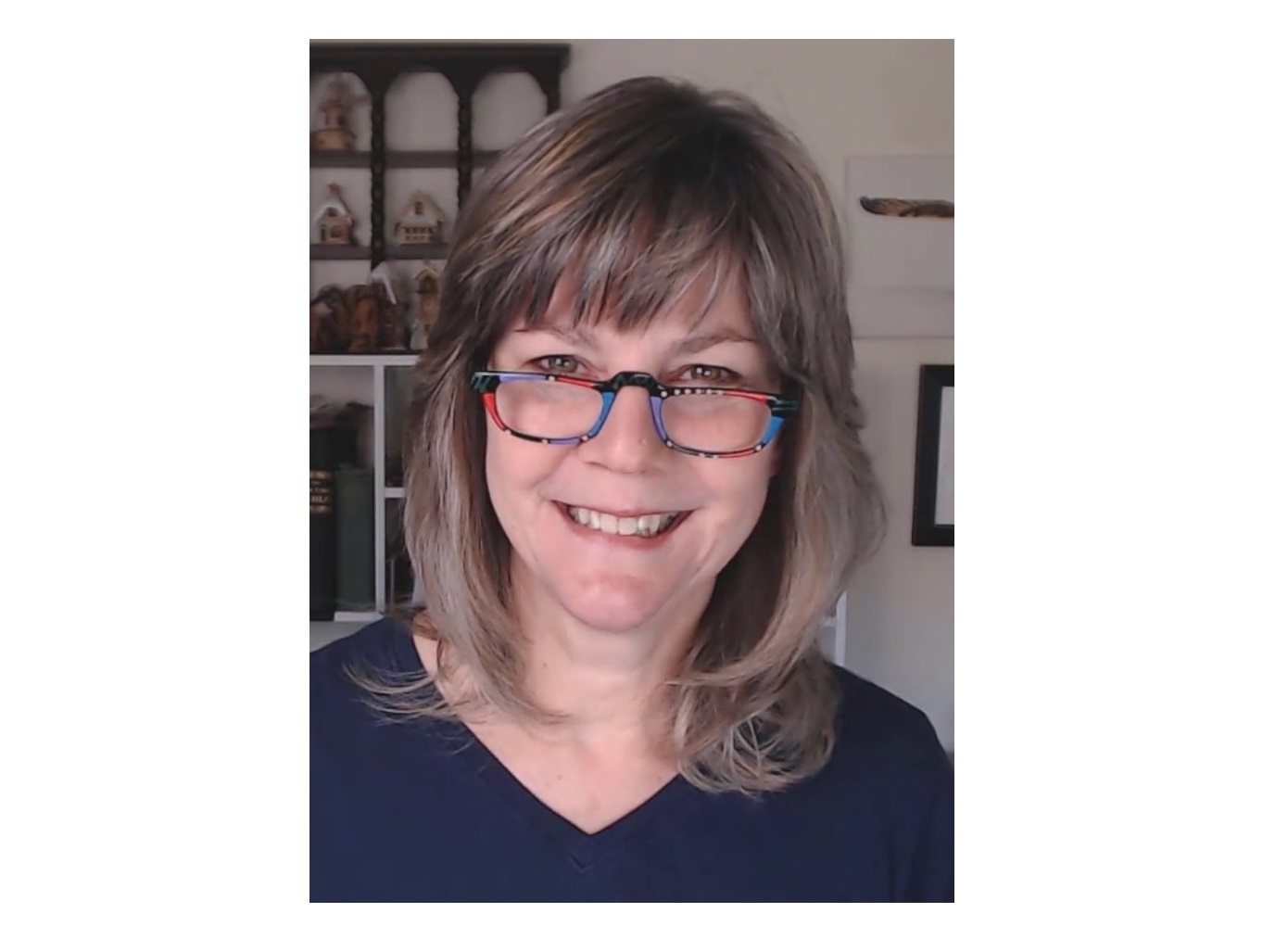 Hi! I'm Rebecca Rhodes, watercolor artist and teacher in Lehigh County, Pennsylvania.

My goal is to empower, encourage, and equip - to help you learn to paint detailed, realistic subjects in watercolor so you can use these techniques to develop your own unique style!
Before becoming a full-time artist, I enjoyed a 27-year career as a public school Music Educator. In 2015, I retired from teaching to focus on painting and founded this online school in 2017. I love to teach and hope that you find these courses enjoyable and helpful. Always feel free to contact me if you have questions or suggestions.
Do you Need Assistance? Find Answers Here