Live Lessons
Lessons in real time, answers to your questions, and encouragement!
Are you painting a pet portrait? Your timing is perfect! 
During September and October 2021, our live lessons will focus on how to paint a pet portrait in watercolor. Each week will focus on a step in the process and answer your questions!

Next Live Lesson
Wednesday, October 20, 2021, 11:00 a.m. New York Time; 4:00 p.m. in UK
The lesson will be available for 24 hours for everyone to view. After that, the video will be available inside the Monthly and Annual Membership.
Subject: Painting a Pet Portrait in Watercolor: How to Make Final Refinements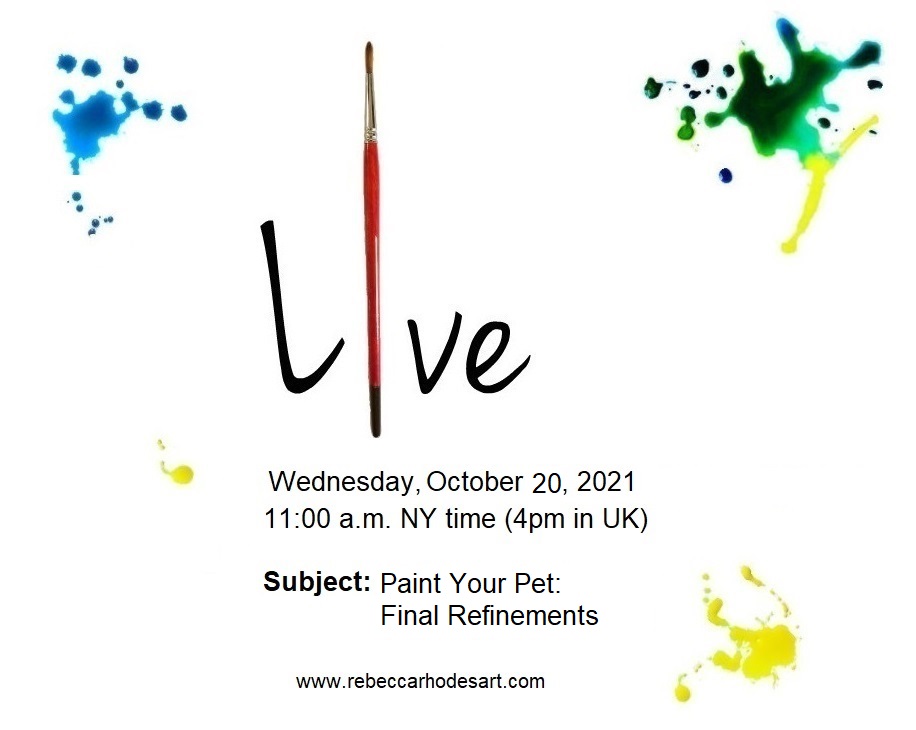 All Live Lessons are Included the Membership or may be purchased as a Single Course.
The "Live Lessons" course includes all lessons listed below.
Monthly, Annual Membership