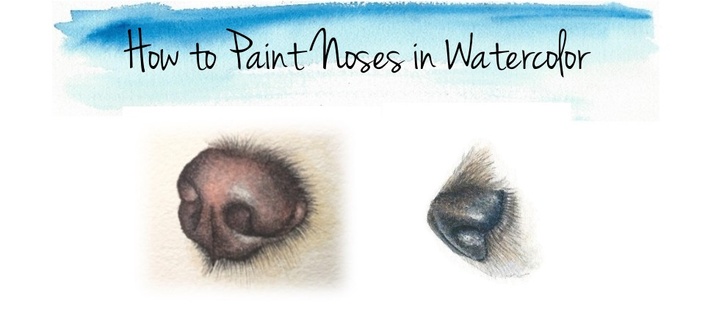 How to Paint Noses in Watercolor
Available as part of the Monthly and Annual Subscription!
Learn to Paint Noses in Watercolor!
Are you yearning to learn how to paint noses in watercolor? Are you creating an animal portrait and can't quite tell what to do with the nose? Join us as we paint all kinds of noses in watercolor!
This course is available with the monthly subscription, the annual subscription, or can be purchased as an individual course (click the 'Enroll in Course' button at the top of the page.)

This course contains bite-sized lessons in creating noses.
Presently, this course contains lessons on how to paint Dog's Noses.
In time, tutorials will be expanded to focus on cats and other animals until we've got a library of tools and step by step video tutorials for you to use as a guide in creating your own animal noses.
You are invited to share your work in our Facebook group and the Community in the school, so we can encourage and learn from each other!
These courses are based on your requests! Email your Nose questions - the challenges you are experiencing - to Rebecca Rhodes at [email protected]
These lessons are available for monthly and annual subscribers, or for purchase as an individual course.
Where to Post Your Paintings:
I hope you enjoy the courses! Always feel free to contact me, Rebecca Rhodes, with your questions and challenges ([email protected])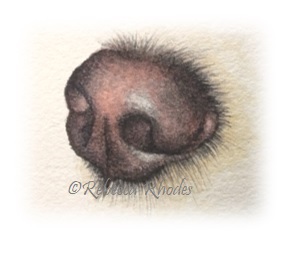 Excellent instructions on how to paint this type of nose coloring. Your instructions are broken down in such a manner that even a beginning painter could be successful.
- Sandie